The start of the FIFA 20 Ultimate Team Team Of The Season event was confirmed by EA earlier today however because of the current world events, this year the promo will be named Team Of The Season So Far as it will celebrate the best players in each league so far this season.
As tradition the Community TOTSSF will be the first one to hit the packs and all FIFA fans will have the possibility to vote for 23 out of 102 players that had great performances for their teams this season (so far) and received a maximum of one in-form or special card in FUT 20.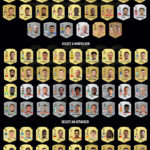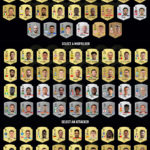 You vote must feature a maximum of 5 players from the same league and with at least 2 Goalkeepers, 6 Defenders, 6 Midfielders, and 3 Strikers. You can cast your votes at FUTHead or FUTWiz.
The 23 most voted players will end up in packs with boosted ratings starting April 24th, 6PM UK. However EA Sports devs may make changes to the final 23 at their own discretion.
Once the football leagues around the world will resume, that may happen during or after the TOTSSF event, there will not be another Team of the Season!