The best of the best are now out in packs!
The very best from the entire Team of the Season campaign is now available in one squad featuring the likes of Messi, Cristiano Ronaldo, Mbappè or van Dijk.
Here's the full list of players for the Ultimate TOTS:
Starting XI
GK: Jan Oblak 95 (Slovenia / Atlético Madrid)
CB: Virgil van Dijk 96 (Netherlands / Liverpool)
CB: Kalidou Koulibaly 96 (Senegal / Napoli)
RB: Joshua Kimmich 95 (Germany / FC Bayern Munich)
CM: Bernardo Silva 94 (Portugal / Manchester City)
RM: Nicolas Pépé 96 (Ivory Coast / LOSC Lille)
CAM: Marco Reus 98 (Germany / Borussia Dortmund)
CAM: Kai Havertz 95 (Germany / Bayer 04 Leverkusen)
ST: Cristiano Ronaldo 99 (Portugal / Juventus)
ST: Kylian Mbappé 96 (France / Paris Saint-Germain)
RW: Lionel Messi 99 (Argentina / FC Barcelona)
Substitutes & Reserves
GK: Alisson Becker 95 (Brazil / Liverpool)
CB: Giorgio Chiellini 95 (Italy / Juventus)
LB: Andrew Robertson 94 (Scotland / Liverpool)
CM: Pablo Sarabia 94 (Spain / Sevilla FC)
RM: Jadon Sancho 96 (England / Borussia Dortmund)
RW: Raheem Sterling 96 (England / Manchester City)
ST: Karim Benzema 96 (France / Real Madrid)
ST: Fabio Quagliarella 96 (Italy / Sampdoria)
ST: Luis Suárez 98 (Uruguay / FC Barcelona)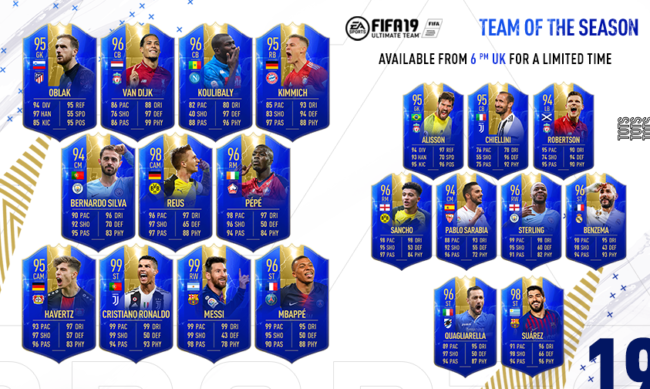 This week also features the Rest of World TOTS, with the best 20 players of this season chosen from across all of the remaining leagues: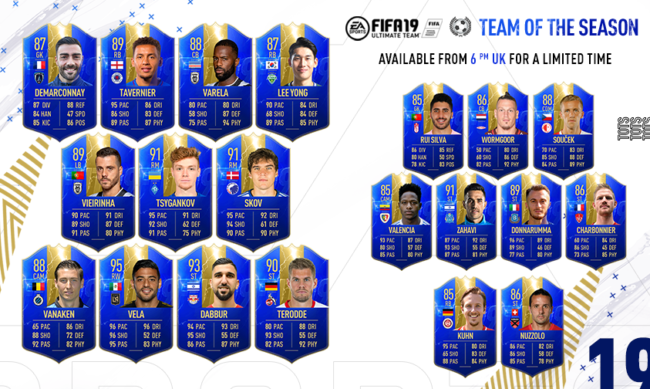 Additional TOTS players can be found in Squad Building Challenges or in the Weekly Objectives like:
TOTS Renato Augusto: Win 4 Online Single Matches using 11 Chinese Super League players [Untradeable]
TOTS Jô: Win 3 Squad Battles matches using 11 Meiji Yasuda J1 League on min. Legendary difficulty [Untradeable]
TOTS Moments Höwedes: Assist using League of Russia players in 4 separate Squad Battles on min. World Class difficulty [Untradeable]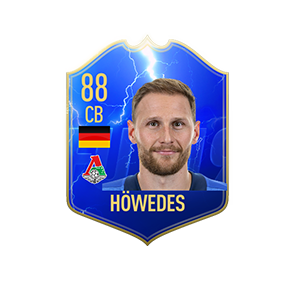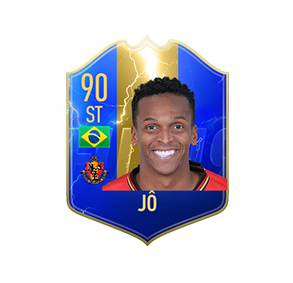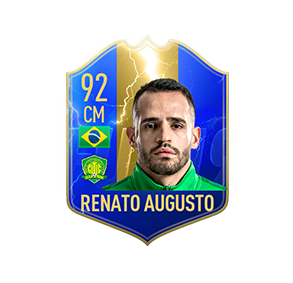 These players will be available in packs, SBCs and objectives until June 28th, 6 PM UK. This also concludes the TOTS campaign for this year!