EA Sports just introduced Swap Deals in FIFA 18 Ultimate Team, a new way to earn high rated players!
As of today, valuable new Squad Building Challenges (SBCs) will be available in FUT that can only be completed using one or more Swap Deals player items (pink/purple cards). Earn these items by playing various FUT modes, including select Objectives, SBCs, and Daily Knockout Tournaments.
FUT Swap Deals player items are special untradeable FUT items with the same rating as the player's basic item, and each item is only available for a limited time. All Swap Deals SBCs are available for until April 27th with a range of progressively more valuable rewards in exchange for more FUT Swap items.
You will be able to collect a total of 12 FUT Swap Player items during the campaign so it's up to you on how you will use these items to claim the following reward players: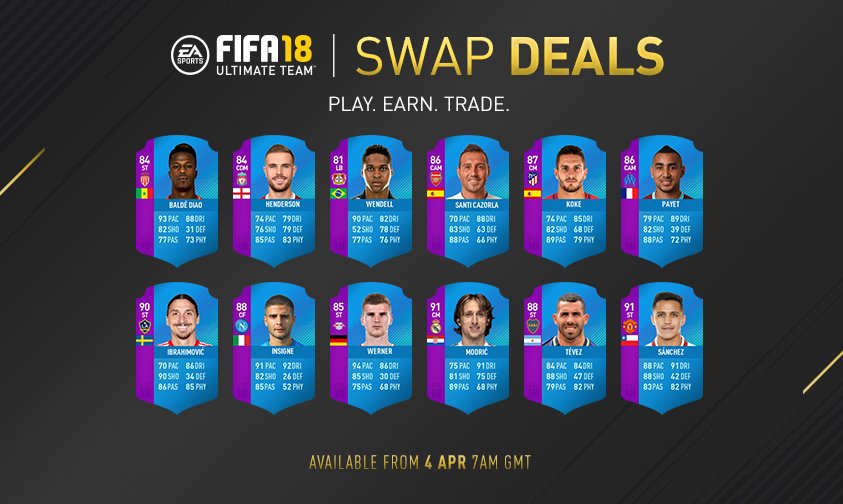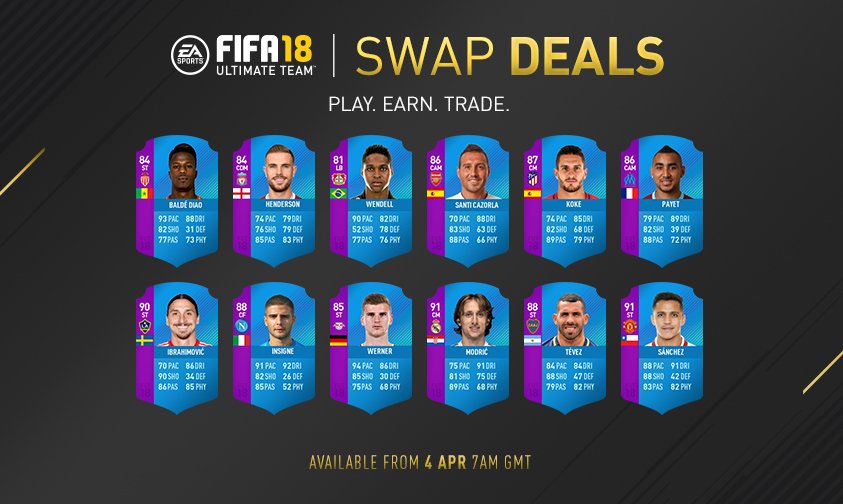 Each player needs a specific number of FUT Swap Player items that you can view in the SBC section of FUT 18 via console or web app.
Be sure to log in to Ultimate Team every day so you don't miss any opportunity to earn some of the best rewards in FUT.