In case you missed it, EA Sports released the first title update for FIFA 17 addressing multiple gameplay issues and more. To view the complete log of the update please click here.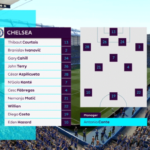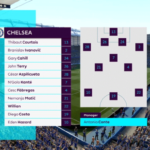 FIFA Mobile is now available in all stores worldwide for iOS, Android and WP devices. For a detailed list of the new game features and download links please check this post.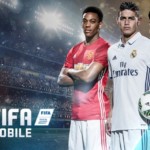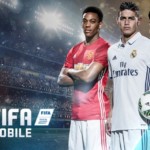 To celebrate the launch of the new FIFA Mobile, EA Sports released in packs the 91 rated Launch Edition Cristiano Ronaldo for a limited time!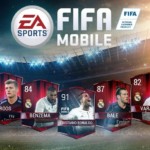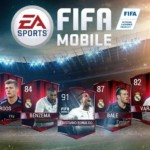 TOTW 4 brings the first Cristiano Ronaldo in-form in FUT 17 alongside in-forms of Benteke, Salah and Lewandowski:
Starting XI
GK: Andriy Pyatov – Shakhtar Donetsk (Ukraine) – Ukraine
RB: Séamus Coleman – Everton (England) – Rep. of Ireland
CB: Aymen Abdennour – Valencia CF (Spain) – Tunisia
CB: Kári Árnason – Malmö FF (Sweden) – Iceland
RM: Thomas Müller – Bayern München (Germany) – Germany
LM: Marko Arnautović – Stoke City (England) – Austria
RM: Antonio Valencia – Manchester United (England) – Ecuador
RM: Mohamed Salah – AS Roma (Italy) – Egypt
ST: Cristiano Ronaldo – Real Madrid (Spain) – Portugal
ST: Robert Lewandowski – Bayern München (Germany) – Poland
ST: Mario Mandžukić – Juventus (Italy) – Croatia
Substitutes
GK: Itumeleng Khune – Kaizer Chiefs (South Africa) – South Africa
LB: Žarko Tomašević – KV Oostende (Belgium) – Montenegro
CB: Sonny Bradley – Plymouth Argyle (England) – England
CAM: Nicolae Claudiu Stanciu – Anderlecht (Belgium) – Romania
LM: James McClean – West Bromwich Albion (England) – Rep. of Ireland
ST: André Silva – FC Porto (Portugal) – Portugal
RW: Karl Sheppard – Cork City (Rep. of Ireland) – Rep. of Ireland
Reserves
LW: Dušan Tadić – Southampton (England) – Serbia
ST: Christian Benteke – Crystal Palace (England) – Belgium
ST: Kévin Gameiro – Atlético de Madrid (Spain) – France
ST: Ciro Immobile – Lazio (Italy) – Italy
ST: Aleksandar Mitrović – Newcastle United (England) – Serbia
These in-forms will be available in packs from 12th October – 19th October ! You can view this TOTW in more details at FUTHead or FUTWiz.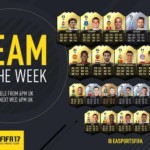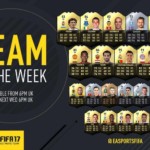 Tomorrow you will receive the last Daily Gifts in the FUT 17 Web and Companion apps.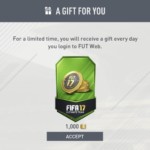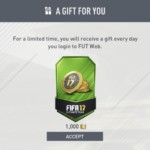 Son Heung-Min won the September Premier League POTM award which means that you can now unlock his card in FUT 17 via the PL Player of the Month SBC.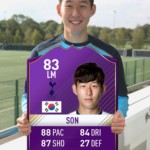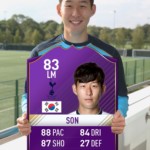 Speaking about Squad Building Challenges, this week we have three live events for you to complete which are:
– PL Player of the Month
– Marquee Matchups
– Del Piero's Group (Xbox Only)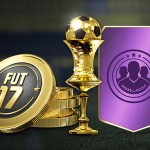 As far as it goes for featured tournaments in FIFA 17, this week you can put up to use some of your silver players:
Silver or Better

Squad Requirements
No bronze players in the Starting XI + Subs
Rewards
OFFLINE: 1,500 Coins
Difficulty
Professional
Tournament Schedule
14/10/2016 – 21/10/2016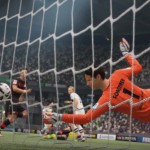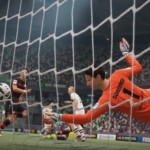 The FUT 17 Weekend League kicked off this weekend and if you qualified you may get the following kits as rewards at the end of the month: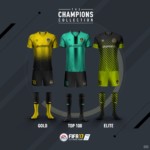 Suso from AC Milan is the fist professional footy player to get his Pro Player item in FIFA 17 Ultimate Team: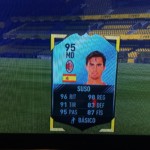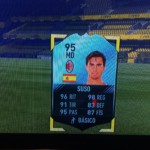 The item is untradable and its given by EA Sports at the request of any professional football player that is in the FUT 17 database.
FIFA 17 fans from UK can download their favourite club's FIFA 17 custom package right now from this page.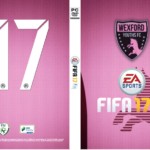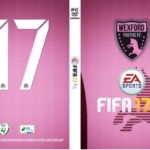 For the best FIFA 17 related articles and guides of our weekly column, you can find the following pieces:
– FIFA 17 review – it's the beautiful game but lacking something on the pitch
– FIFA 17 Academy – Come In If You Want To Learn How To Be A Champion
– I analyzed 25 Weekend League matches, and here are my tips.
– FIFA 17 Career Mode: 20 Wonderkid Strikers You Need To Sign
– FIFA 17: essential tips and tricks from the real experts (i.e. you)
– How to be a better FIFA 17 player: top tips from world-class players
– Is The Journey FIFA's Star Signing or a Floundering Flop?
And finally, the first official FIFA 17 GOTW video was uploaded this week and it features some crazy goals and skills from players like Reus, El Shaarawy or "The Journey" star, Alex Hunter:
Thank you for checking out this week's news and we'll see you as usual next week with more FIFA 17 news!