It's time for a new FIFA 17 roundup post because a lot went down in the past few weeks.
The highlight of this news roundup post is the release of the FIFA 17 Demo that you can download for your prefered platform here.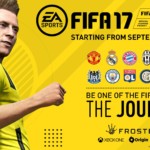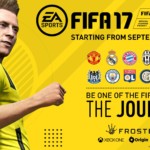 Soon after the demo release, EA Sports dropped the official cinematic trailer of "The Journey":
And in case you've wondered how EA Sports managed to create a game mode such as "The Journey", then be sure to watch the next video:
If you're an EA or Origin Access member, you can already download and play the FIFA 17 retail version but only for 10-hours a day.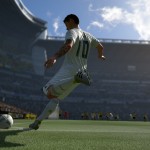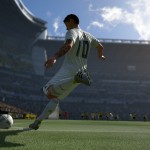 Over the past two weeks, EA Sports revealed a bunch of FIFA 17 player ratings including the fastest, strongest or most skillful players.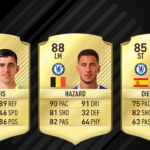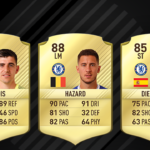 The full FIFA 17 soundtrack has been revealed and you can listen to it here.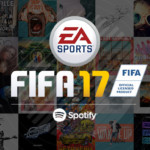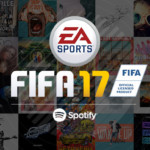 If you plan to play FIFA 17 on Xbox 360 or PS3 be sure to check out the feature list for those consoles by going on this page.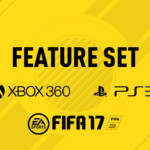 For all of you career mode fans, EA Sports published the list of youngsters with the highest potential in FIFA 17 and you can view it right here.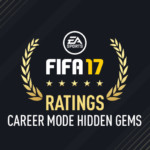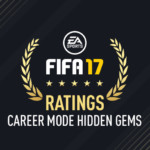 If you expect real-life authenticity in FIFA 17 then EA Sports got you covered with the following Authenticity Feature List.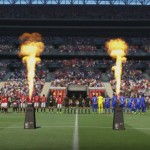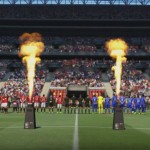 The Iceland National Football Team won't be in FIFA 17 after the president of the Icelandic football association confirmed that no agreement has been reached with EA Sports for the team's image license.
The initial offer from EA Sports for the inclusion of the team in FIFA 17 was just over 15.000$ which was under the expectations of KSI (Iceland Football Association).
Iceland made a counter offer but EA Sports rejected it, thus leaving Iceland out of FIFA 17.
It's surprising that EA Sports made such a low offer for the team's license considering the amount of profit and income they make from the game.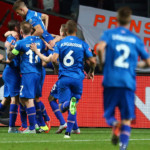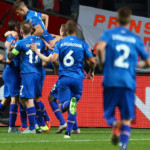 On the other hand, the Netherlands and Norway Women's National Football Teams have been confirmed in FIFA 17 after the release of the next two screens:
If you're curious to find out what leagues and teams will feature in FIFA 17 you can do it by viewing this post.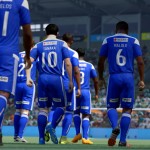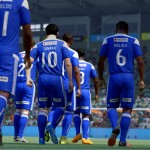 Moreover, all the stadiums in FIFA 17 have been revealed as well in this post.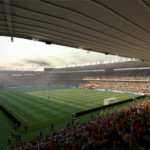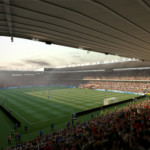 Ultimate Team players can access the new FUT 17 Web App as of September 21.
For some reason, this year EA Sports decided to limit the access to the web app by sending invites only to certain players.
If you haven't been invited, you will have to wait for the release of the retail version of the game and access FUT through your console.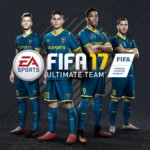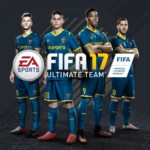 Shortly after the new web app went live, the new FIFA 17 Companion App was released for iOS and Android devices.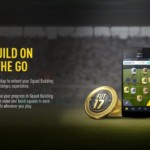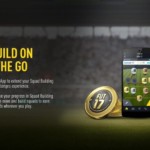 The release of the web app also brought the first TOTW in FIFA 17 Ultimate Team featuring the next in-form players:
Starting XI
GK: Gianluigi Donnarumma – AC Milan (Italy)
LB: Filipe Luís – Atlético de Madrid (Spain)
CB: Nicolas Nkoulou – Olympique Lyonnais (France)
CB: Eric Botteghin – Feyenoord (The Netherlands)
LM: Thomas Lemar – AS Monaco (France)
CM: Kevin De Bruyne – Manchester City (England)
CM: Gonzalo Castro – Borussia Dortmund (Germany)
CAM: Nacer Chadli – West Bromwich Albion (England)
ST: Arkadiusz Milik – Napoli (Italy)
ST: Edinson Cavani – Paris Saint-Germain (France)
ST: Mauro Icardi – Inter (Italy)
Substitutes
GK: Nelson Ramos – Fortaleza CEIF (Colombia)
RB: David Pisot – Würzburger Kickers (Germany)
RM: Mahmoud Kahraba – Al Ittihad (Saudi Arabia)
CM: Kelvn Row – New England Revolution (MLS)
CAM: Konstantin Vassiljev – Jagiellonia Białystok (Poland)
ST: Scott Hogan – Brentford (England)
ST: Louis Moult – Motherwell (Scotland)
Reserves
GK: Tiago Volpi – Gallas Blancos de Querétaro (Mexico)
LM: Emil Forsberg – RB Leipzig (Germany)
RM: Quincy Promes – Spartak Moskva (Russia)
ST: Nicola Sansone – Villarreal CF (Spain)
ST: Jonatan Soriano – Red Bull Salzburg (Austria)
These in-forms are available in packs from 21st September – 28th Septmber!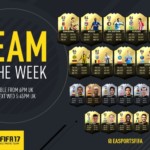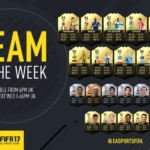 With the Web App up, the full FIFA 17 Ultimate Team database is now up as well and you can search all the players that you wish for here.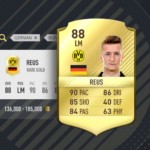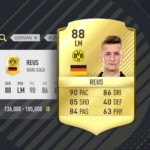 Thanks to the FIFA 17 demo, we managed to extract all the FUT 17 cards and you can view and download them on our forum.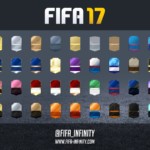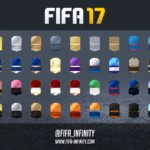 Following the FIFA 16 Ultimate Team Chemistry Glitch, EA Sports revealed the mechanics behind the squad chemistry in FIFA 17 in this article.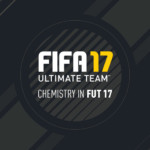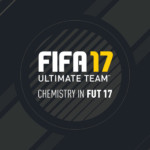 In case you missed in on tv, below you can view the official FIFA 17 tv commercial:
That's all we've got for this roundup folks.
We'll see you next week with another news roundup post!