Welcome back to a new FIFA 17 news roundup post where we gather all the content released throughout the week in our favourite football video game and put it in one single post.
First news we have on our agenda are the ones related to FUTTIES.
Earlier this week it was announced that Leroy Sané won the FUTTIES RM/RW category.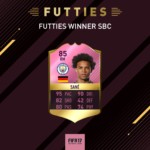 The nominees and the winner of the FUTTIES LB category were revealed as well with Luke Shaw winning the category and getting his own winner SBC.
You can now vote for the best FUTTIES LM/LW category by completing the SBCs of Coman, Konoplyanka or Sterling.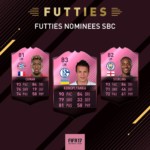 Two more End of an Era SBCs have been dropped in FIFA 17 Ultimate Team, this time featuring two English legends, Lampard and Gerrard:
– Steven Gerrard
– Steven Gerrard (Loan)
– Frank Lampard
– Frank Lampard (Loan)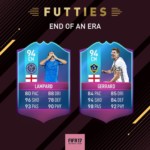 EA Sports released more "Best Of" SBCs this week:
– Loyal Lads
– PL POTM – Hazard
– PL POTM – Hazard (Loan)
– FUTMas – Luka Modric
– FUTMas – Luka Modric [Loan]
– FUTMas – Mousa Dembélé
– FUTMas – Mousa Dembélé [Loan]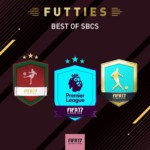 New Marquee Transfers SBCs are up as well:
– Douglas Costa [Loan]
– Kyle Walker [Loan]
– Dani Alves [Loan]
– James Rodríguez [Loan]
– Leonardo Bonucci [Loan]
For the latest Summer Transfer in FUT 17 you can check this page.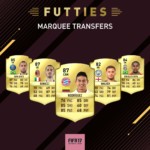 Below you can see the players who got an in-form and made it in TOTW 44:
Starting XI
GK: Sebastián Viera – Junior FC
CB: Benedikt Röcker – Brøndby IF
CB: Douglas Bergqvist – Östersunds FK
CB: Alyaksandr Martynovich – FC Krasnodar
CM: Young Wook Kim – Jeonnam Dragons
CDM: Alexandru Gaţcan – FC Rostov
LM: Kristoffer Larsen – Lyngby BK
LM: Alexandr Kokorin – Zenit St. Petersburg
ST: Ricardo Laborde – FC Krasnodar
ST: Jo Inge Berget – Malmö FF
ST: Johnathan Aparecido Silva – Suwon Samsung Bluewings
Subs
GK: Jesse Joronen – Fulham
CM: Petar Brlek – Wisła Kraków
CAM: Kurtis Byrne – St. Patrick's Athletic
RM: Eric Larsson – GIF Sundsvall
RM: Gerard Badía Cortés – Piast Gliwice
ST: César Arias – Alianza Petrolera
ST: Samuel Adegbenro – Viking FK
These in-forms are available in packs from July 19th – July 26th! You can view this TOTW in more details on FUTHead or EASports.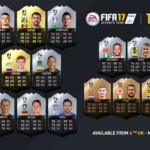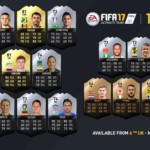 Bedoya, Bradley, Mattocks, De Jong, Pizarro and Corona are the latest players to get a MOTM card in FIFA 17 thanks for their performance in the 2017 Gold Cup.
A new set of Marquee Matchups SBC is live in FIFA 17 as well.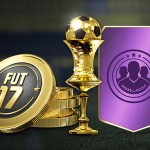 EA Sports prepared the following Single Player Tournament for this week in FIFA 17:
Nation Shield

Squad Requirements
Max. 3 nationalities in your Starting XI and a min. of 75 chem.
Rewards
2,000 coins
Difficulty
Professional
Tournament Schedule
Begins: 21/07/2017 – Ends: 28/07/2017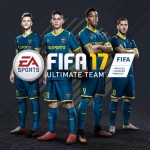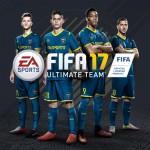 Update 6.2 is now available for FIFA Mobile which includes the next updates:
-Gameplay:
Fixed an issue with players being frozen and unresponsive at the beginning of a possession
Fixed an issue with swipes to shoot sometimes being ignored
Tuned corner possessions and player positions
Tuned how fast possessions end when the player no longer has the ball
-Tuned Great Chances to make sure higher success rate. Moved players closer to the net and give easy passing options
-Tuned Good chances by creating more space and clearer passing options
-Fixed issues where Dribbler was immediately pressured on possession start
-Reduced the length of Attack Mode matches from 2:00 to 1:30
-Added the option to toggle Auto-Play
-Changed the Tactic Selection screen to a single list sorted by highest OVR
-Fixed some issues with changing tactics failing to persist into gameplay
-Fixed an issue causing matches to end while the player still had time left
-Fixed an issue where the wrong information appeared on the screen while waiting for your opponent to finish their match
-Many other fixes and performance improvements
Additionally, if you've played the game over the last week, you may have noticed that EA are including patch notes in the game's News section now.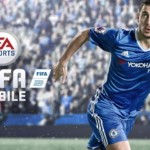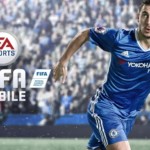 End of an Era program is now live in FIFA Mobile featuring Totti, Kuyt, Lahm, Xabi Alonso, Gerrard and Lampard as 99 OVR reward players for completing their special plans. You may also find them in packs or market!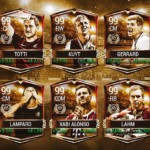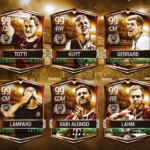 This week's Retro Star Players in FIFA Mobile are Morata, Dybala and Klaasen.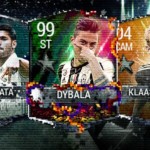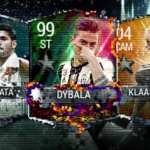 Finally, the newest Community TOTW is live in FIFA Mobile featuring Mané as the spotlight in-form player: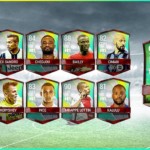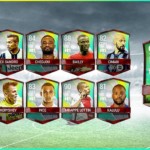 Thanks for checking this week's news and we will see you as usual next week with more news.