This week EA Sports dropped the second FIFA 17 Title Update bringing multiple changes across all game modes. To view the change log of this update please check this post.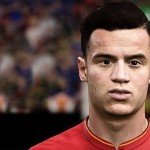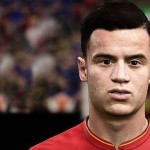 If you wish to participate and qualify for the 2017 FIWC competition, then be sure to check out this article.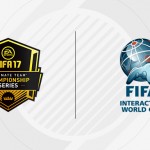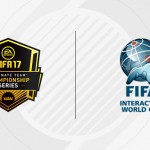 If you are looking to open some packs, then please do it this week as there are a lot of good IN-Forms players available in TOTW 8:
Starting XI
GK: Tim Howard – Colorado Rapids (MLS) – United States
CB: Lisandro López – SL Benifica (Portugal) – Argentina
CB: Kevin Vogt – TSG 1899 Hoffenheim (Germany) – Germany
LB: George Friend – Middlesborough (England) – England
CM: Miralem Pjanic – Juventus (Italy) – Bosnia and Herzegovina
CAM: Salomon Kalou – Hertha BSC (Germany) – Côte d'Ivoire
CAM: Ryad Boudebouz – Montpellier (France) – Algeria
RM: Mohamed Salah – Roma (Italy) – Eqypt
RW: Gareth Bale – Real Madrid (Spain) – Wales
ST: Roberto Firmino – Liverpool (England) – Brazil
ST: Pierre-Emerick Aubameyang – Borussia Dortmund (Germany) – Gabon
Substitutes
GK: Cifuentes – Cádiz CF (Spain) – Spain
RB: Facundo Roncaglia – RC Celta de Vigo (Spain) – Argentina
LB: Ludwig Augustinsson – FC København (Denmark) – Sweden
LB: Vladimir Poluyakhtov – FC Orenburg (Russia) – Russia
RM: Rafal Boguski – Wisła Kraków (Poland) – Poland
ST: Bekim Balaj – Terek Grozny (Russia) – Albania
ST: John Owoeri – BK Häcken (Sweden) – Nigeria
Reserves
LM: Emil Forsberg – RB Leipzig (Germany) – Sweden
LM: Pedro – Chelsea (England) – Spain
ST: Sebastian Giovinco – Toronto FC (MLS) – Italy
ST: Mauro Icardi – Inter (Italy) – Argentina
ST: Simon Terodde – VfB Stuttgart (Germany) – Germany
These in-forms are available in packs from November 9th – November 16th! You can view this TOTW in more details at FUTHead or FUTWiz.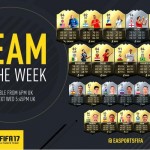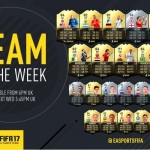 The second batch of Movember player items is live in FUT 17 as of this Friday and will be available in packs, together with the first batch, until November 30th: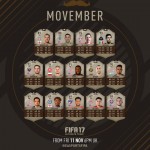 Get ready for a new round of Squad Building Challenges because as of this week we have two new league and live challenges: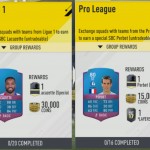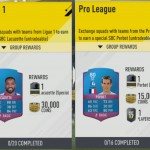 If you check out the tournaments section in FUT 17, you will find the next featured tournament:
Spanish League Cup

Squad Requirements
Minimum 3 Players from La Liga in your First XI
Rewards
OFFLINE: 1,500 Coins
Difficulty
Professional
Tournament Schedule
Begins: 11/11/2016 – Ends: 18/11/2016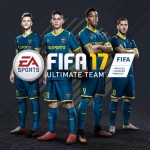 As of this week, there is a new program in FIFA Mobile called World Qualifiers Program. Below you can find all the details regarding this new program and the rewards you get once completing it:
World Qualifier Events
There are two Events in FIFA Mobile where you can earn Tokens:
Qualifier Event – These are repeatable Flash Events where you can earn Flag Pieces, Flags, or Match Tickets to use in completing the different Plans
Qualifier Match – These are Daily Live Events that also reward you with Flag Pieces, Flags, or Match Tickets to use in completing the different Plans
These Qualifier Flash and Daily Live Events will take place in-game when countries are playing qualifiers for their respective confederations. You can also find Flag Pieces, Flags, and Match Tokens in Packs or on the Market.
World Qualifier Plans
There are up to five (5) Elite Players available to unlock. They are:
Colombia Elite Player: 90-OVR Juan Cuadrado
England Elite Player: 90-OVR Wayne Rooney
Italy Elite Player: 90-OVR Marco Verratti
Switzerland Elite Player: 90-OVR Xherdan Shaqiri
Poland Elite Player: 90-OVR Robert Lewandowski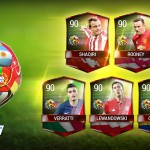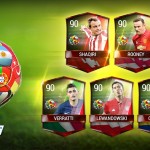 Each of the five Plans listed above requires a set number of Flags and Match Tickets to complete. Be sure to check in-game for the specific requirements.
There are three (3) more Plans available to help in your quest to unlock these players.
Flag Assembly Plan: Use Flag Pieces to unlock a Random Flag
Flag for Pack: Redeem Flags to receive a Qualifiers Pack
Flags for Match Ticket: Redeem various Flag Tokens to earn a Random Match Ticket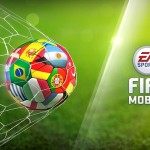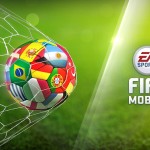 Movember has arrived in FIFA Mobile as well with the following players already available in packs until November 13th:
Zlatan Ibrahimović (88)
Sami Khedira (83)
Davide Astori (83)
Antonio Candreva (83)
Daniel Miguel Alves Gomes (82)
Salvatore Sirigu (82)
Gaël Clichy (79)
James Collins (78)
Tranquillo Barnetta (78)
Roberto Hilbert (77)
Rickie Lambert (77)
Francesco Magnanelli (76)
Franco Brienza (76)
Steven Fletcher (76)
Stefanos Athanasiadis (76)
Kevin Stuhr-Ellegaard (74)
Sacha Kljestan (74)
Édouard Duplan (74)
Bruno Saltor Grau (73)
Nat Borchers (72)
Serdar Özkan (72)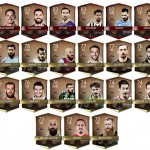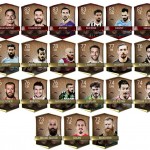 TOTW 9 is available in FIFA Mobile featuring the next IN-Forms:
Gold In Forms
LB: Gerardo Flores – Toluca (Mexico) – 70 OVR

Flores had the match winner as Toluca beat Queretaro 2-3.

CB: Facundo Roncaglia – RC Celta de Vigo (Spain) – 77 OVR

Roncaglia scored the tying goal as Celta came from beind to beat Valencia 2-1.

CB: Niklas Stark – Hertha Berlina (Germany) – 77 OVR

Stark was solid in defense as Hertha Berlin beat Borussia M'Gladbach 3-0.

CDM: Tiemoué Bakayoko – AS Monaco (France) – 74 OVR

Bakayoko was solid in the midfield as AS Monaco crushed Nancy 6-0.

LM: Joel Campbell – Sporting Lisbon (Portugal) – 78 OVR

Campbell had a goal and an assist in Sporting's 3-0 victory over Arouca.

CAM: Ryad Boudebouz – Montepllier (France) – 77 OVR

Boudebouz scored twice in Montpellier's 3-1 win over Marseille.

ST: Massimo Maccarone – Empoli (Italy) – 78 OVR

Maccarone had two goals and an assist in Empoli's 0-4 over Pescara.
Elite In Forms
RW: Mohamed Salah – Roma – 82 OVR

Salah scored all three of Roma's goals as they beat Bologna 3-0.

ST: Mauro Icardi – Inter Milan – 82 OVR

Icardi scored twice and earned an assist as Inter beat Crotone 3-0.
Master Elite In Form
ST: Sebastian Giovinco – Toronto FC – 86 OVR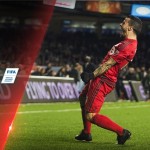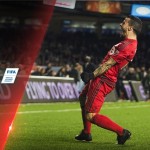 MOTM Aubameyang is available as well in FIFA Mobile thanks to his four goals against HSV: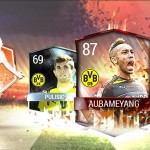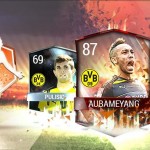 This week's Impact Players in FIFA Mobile are Payet, Strootman, Dier, Kimmich and Dos Santos. To know more about Impact Players, please check our previous news roundup post.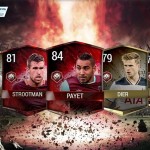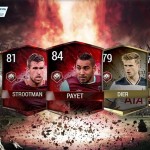 Following the recent success of FIFA Mobile, EA Sports published the next infographic showing their most popular football mobile game by the numbers: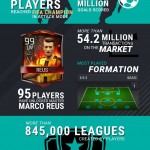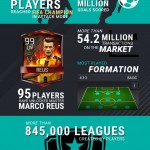 Thanks for checking this week's news and stay tuned for our next news roundup post.
This post has been brought to you by our new sponsor that you could check here.