TOTY has been revealed at the Ballon d'Or Gala in Zurich earlier this week with the following players getting their special IF items in FIFA 16:
Spoiler
Goalkeeper and Defenders
Available Now!
LB: Marcelo (Brazil) – Real Madrid CF (Spain)
Midfielders
Available Now!
TOTY IFs will be available in packs until Monday, January 18th, 6PM UK. You can view the team more detailed at
FUTHead
or
FUTWiz
.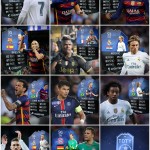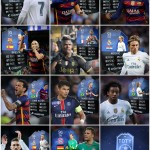 In packs you can also find the IFs of TOTW 18:
STARTING XI
GK: Stefano Sorrentino, Palermo – 77>80
RB: Carlos Martínez, Real Sociedad – 79>80
CB: Diego Godín, Atlético de Madrid – 85>89
LB: Rúben Ferreira, Marítimo – 77>80
LB: Maxwell, Paris Saint-Germain – 79>80
RM(CAM): Pizzi, SL Benfica – 79>80
LM(CAM): Bruno César, Sporting CP(Estoril) – 73>74
CM(CAM): Marek Hamšik, Napoli – 83>85
ST: Wissam Ben Yedder, Toulouse FC – 78>80
ST: Gonzalo Higuaín, Napoli – 84>87
RW(RM): Gareth Bale, Real Madrid – 87>89
SUBS
GK: Andrea Consigli, Sassuolo – 79>80
RB: Anderson Luís, Estoril – 70>73
RB: Gavin Hoyte, Barnet – 61>64
RM: Kosta Barbarouses, Melbourne Victory – 69>73
ST: Jonathan Obika, Swindon Town – 64>64
ST: Gonzalo Bergessio, Atlas – 70>73
ST(LW): Harry Novillo, Melbourne City – 65>73
RESERVES
GK: Alfredo Talavera, Toluca – 77>77
CDM: Danilo Pereira, FC Porto – 79>80
RM(LM): Vitolo, Sevilla FC – 81>82
ST: Jonathas, Real Sociedad – 76>80
ST: Jonas, Benfica – 82>85
These IFs are available in packs from 13th January – 20th January. You can view the team more detailed at FUTHead or FUTWiz.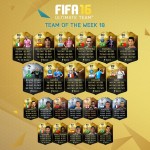 The Winter Transfers are continuing and EA Sports released this week no less than 4 batches of transfers in FUT 16. To view the transfer lists please visit this page here.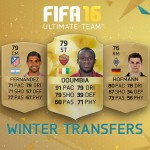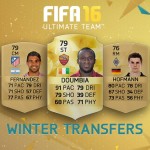 For price range adjustments, as always, please check this FUTWiz page.
If you check the tournaments section in FUT 16 you will see a new tournament dedicated to TOTY and bellow you can find the details in order to participate:
Team Of The Year Cup
– No Squad Requirements
– Online Reward: 8.000 coins
– Offline Reward: 3.000 coins
– Offline Difficulty: Professional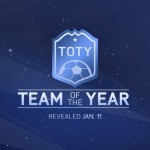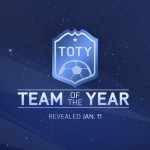 EA Sports are challenging seven FIFA Youtubers to complete a certain challenge for each month starting this January. The winner of each challenge will reward one of their viewers with a pretty cool FUT Prize Package.
The youtubers that are participating in this challenge are Castro, Chuboy, SpencerFC, FIFARalle, Kazooie94, MHjerpseth and hughwizzy. You can follow the progress of the FUTPossible challenge at this page.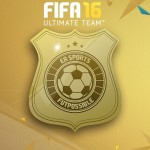 EA announced this week the arrival of Origin Access for PC players. For more details on this subject please check this post.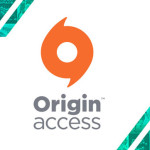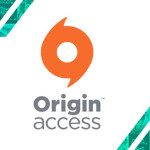 Round 13 of GOTW features some insane goals from Aguero, Fabregas or Iniesta:
Thanks for checking this week's news and we will wait for you next week as well with more exciting FIFA 16 news.