Tomorrow we will find out who will make it in the FIFA 17 Team Of The Year after FIFA will reveal the FIFPro World11 in Zurich.
EA Sports already prepared for the event and launched the next trailer:
As of this week, FIFA 17 PC players that place themselves Gold 3 or better in the Weekend League will automatically qualify for the next Weekend League. Previously, the threshold for qualification was Elite 3 or better.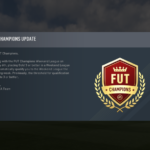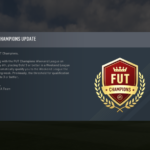 The first Winter Transfers dropped in FIFA 17 Ultimate Team with the likes of Draxler, Rincon or Bazoer joining their new clubs in the game. For the full list of transfers please check this page.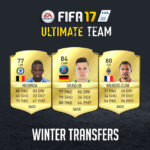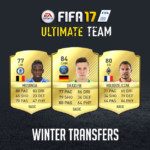 Following the small winter break, TOTW 16 is dominated by english leagues in-forms:
Starting XI
GK: Kasper Schmeichel 86 (Leicester City)
LB: Leighton Baines 85 (Everton)
LB: James Milner 86 (Liverpool)
RWB: Kieran Trippier 81 (Tottenham Hotspur)
CM: Cesc Fàbregas 87 (Chelsea)
CAM: Dele Alli 83 (Tottenham Hotspur)
LM: Scott Sinclair 81 (Celtic)
LM: Diego Castro 81 (Perth Glory)
RW: Willian 86 (Chelsea)
ST: Harry Kane 87 (Tottenham Hotspur)
ST: Andre Gray 81 (Burnley)
Substitutes
GK: Jason Steele 64 (Blackburn Rovers)
RWB: Kieron Freeman 64 (Sheffield United)
LWB: Brennan Dickenson 64 (Colchester United)
CM: Ollie Watkins 64 (Exeter City)
LW: Fahid Ben Khalfallah 74 (Melbourne Victory)
ST: Josh Magennis 71 (Charlton Athletic)
ST: Omar Bogle 64 (Grimsby Town)
Reserves
GK: Liam Reddy 64 (Perth Glory)
CM: Pozuelo 74 (KRC Genk)
RM: Matt Phillips 74 (West Bromwich Albion)
ST: Romelu Lukaku 87 (Everton)
ST: Nélson Oliveira 74 (Norwich City)
These in-forms are available in packs from January 4th – January 11th! You can view this TOTW in more details at FUTHead or EASports.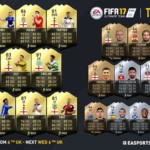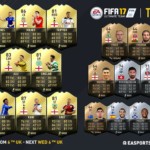 This week's single player tournament is focused on chemistry:
Chemistry Shield

Squad Requirements
Minimum of 85 team chemistry
Rewards
OFFLINE: 1,500 Coins
Difficulty
Professional
Tournament Schedule
Begins: 06/01/2017 – Ends: 13/01/2017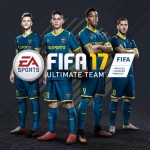 For this week we only have the Marquee Matchups as a live challenge in the SBC section of FUT 17 but as of tomorrow prepare for lots of new challenges with the arrival of TOTY.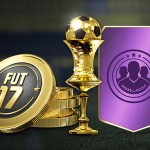 FIFA Mobile users are encouraged to download the latest update released by EA Sports which addresses the connection errors for Seasons and League match types. The update is available on all mobile platforms!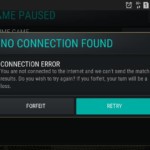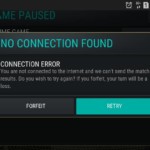 This week's In-Forms in FIFA Mobile are:
Gold In Forms
CB: Lewis Dunk – Brighton & Hove Albion (England)

Dunk scored the match-winner as Brighton & Hove Albion beat Fulham 1-2.

LB: Charlie Daniels – Bournemouth (England)

Daniels had an assist in Bournemouth's 0-3 win over struggling Swansea City.

RWB: Kieran Trippier – Tottenham Hotspur (England)

Trippier had two assists in Spurs' 1-4 win over Watford.

LM: Diego Castro – Perth Glory (Australia)

Castro scored twice in Perth's 3-3 draw with Melbourne City.

LM: Scott Sinclair – Celtic (Scotland)

Sinclair had an assist and scored the winning goal in Celtic's 1-2 win over rivals Rangers.

RM: Paweł Wszołek – Queens Park Rangers (England)

Wszołek had the match-winner as GPR beat Wolverhampton Wanderers 1-2.

RM: Thomas Buffel – RC Genk (Belgium)

Buffel was solid in Genk's 2-0 win over Gent.

CAM: Robert Snodgrass – Hull City (England)

Snodgrass scored a goal in Hull City's 2-2 draw with Everton.
Elite In Forms
CAM: Dele Alli – Tottenham Hotspur (England)

Alli scored twice in Tottenham's 1-4 win over Watford on New Year's Day.

ST: Olivier Giroud – Arsenal (England)

Giroud had an incredible Scorpion Kick goal in the 17th minute as Arsenal beat Crystal Palace 2-0.
Master Elite In Form
CM: Cesc Fàbregas – Chelsea FC (England)

Fàbregas had two assists in Chelsea's 4-2 win over Stoke City on New Year's Eve.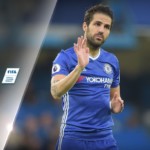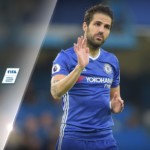 The Impact Players of this week in FIFA Mobile are Berisha, Biglia, Nainggolan, Dost and Yuri. Remember that if their teams win their matches this week they will get an OVR boost.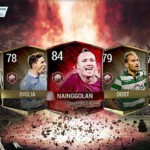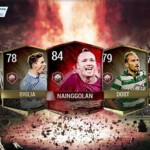 Beside the in-forms mentioned above you can also pack MOTM Harry Kane in FIFA Mobile this week!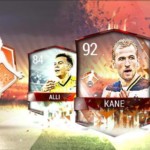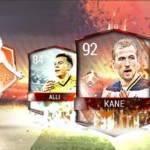 Every week we try to bring you the best FIFA 17 links from the web featuring articles, guides or reviews and below you can check out what we've managed to gather this week:
– Some Realism We Won't Ever See in Sports Games
– Marquee Matchups Guide – January 2017
– [OC][FUT] Weekend League EA server analysis, why WL gameplay is inconsistent and delayed, and how you can avoid it.
– #1 Reddit Trading Academy – BPM
– #2 Reddit Trading Academy – Sniping & Mass Bidding
– #3 Reddit Trading Academy – investing in repeat 'events'
– #4 Reddit Trading Academy – Understanding how the market changes and adapt
– #5 Reddit Trading Academy – Choosing an area to specialise in
– A Momentum feature wouldn't be that hard to implement (from a computer programmer's POV)
– Best Attackers in the game: Value vs Price Analysis
– Best CBs in FIFA 17: A price vs value analysis
– FIFA 17 Career Mode's Bundesliga wonderkid XI
– FIFA 17: 25 Teenage Wonderkids You Must Sign
– FIFA 17 Career Mode: Top 10 Lower League Gems
Also, don't forget to vote for the Premier League Player of the Month in December with the next eight players as nominees:
A.Lallana (Liverpool FC)
A.Sanchez (Arsenal FC)
C.Eriksen (Tottenham Spurs)
D.Alli (Tottenham Spurs)
D.Costa (Chelsea FC)
G.Cahill (Chelsea FC)
P.Pogba (Manchester United)
Z.Ibrahimovic (Manchester United)
The winner will receive a POTM in-form item in FIFA 17 Ultimate Team unlockable via Squad Building Challenges.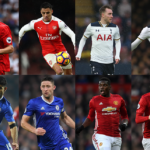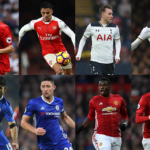 Thank you for checking out this week's news and hope to see you again next week as usual.
Have a great week!