The much awaited RTWC 2014 patch update is finally here! Check all the new features of this amazing expansion patch:

Features
– All 204 national teams that took part in 2014 World Cup Qualifying and the next tournaments:
AFC/CONCACAF/OFC/CONMEBOL World Cup Qualifying to Finals – AFC, OFC, CONCACAF, CONMEBOL, UEFA Playoffs, CAF final 10 Playoffs, AFC 5th place Playoff and Intercontinental Playoffs and World Cup Finals.
UEFA/CAF World Cup Qualifying to Finals – CAF, UEFA, CONMEBOL, Final stage of AFC, UEFA and AFC playoff and Intercontinental Playoff and World Cup Finals.
2013 African Cup of Nations – Qualifying to Finals
2015 Asian Cup – Qualifying to Finals
2014 AFC Challenge Cup – Qualifying to Finals
2012 Arab Nations cup – Qualifying to Finals
2012 Caribbean Cup – Qualifying to Finals
2014 AFF Suzuki Cup – Qualifying to Finals
2013 EAFF East Asian Cup – Qualifying to Finals
2013 Gulf Cup of Nations
2012 Baltic cup
2013 Copa Centroamericana
Existing Tournaments From First Release:
UEFA Euro 2016
2013 Confederations Cup
2013 Gold Cup
2015 Copa America
– Improved database
– Fixed the 99 agression bug and the 5 skill stars bug
– Kit Updates for most of the teams with correct number fonts and positions
– 13/14 Kit Updates for some of the teams
– New Adboards for all tournaments
– New EURO 2016 Scoreboard & Popups
– Updated News Pics
– New logos
– New boots
– New CAF 2013 Official Match Ball
– Patch is now available in 7 different langauges: English, Spanish, Italian,French, Polish, German & Portuguese
–  Update 1.1 and 1.2 is included in this expansion: List of Updates

Patch Notes (MUST READ)
You will need the first version of the patch in order to apply this expansion! If you don't have the first version then please go and download it from here!
This is a TOURNAMENT Patch and career mode won't be available to play with! All club leagues and teams have been removed!
This patch is basically a whole NEW GAME and that's why you will need a duplicate FIFA 13 to install this patch in order to avoid problems with your main FIFA 13 game:
How to have multiple FIFA 13's installed on the same HDD
You may experience a crash when selecting the 3rd kick taker on freekicks!
If you have the switcher already installed please go to …FIFA 13\RTWC2014\modes folder and delete the Tournaments folder! All the data is on one set of compdata tables and you NO LONGER need to switch!
If you have Origin you'll need to make sure you have the new official update before installing the patch!

Screens
Credit List
Jschuck12001 – Tournament structure, kits, db,minifaces, menu graphics, etc
Rique – Database, graphics
Damien – Banners/Flags, News Pics,Italian language translation, Adboards & Setup
Regularcat – Grass, Kits
New_Maker/DiMPaK– Kits
ManUtdFan20 – Kits
moaalves! – Kits
devil_9 – Kits
Darxx – Balls
Mogolos – Kits
Sundsvall – Kits
Emiliano Videla (Emi) – Kits
RuPaBo – Kits
ZuQ – Kits
Esteghal FC – Kits
Mr. ZNL – Kits
Evolution – Scoreboards
Zicstark – Scoreboard graphics, logos, adboards & overall support.
Sepak – Referee Faces
Dshift – Referee faces
David Reis – Balls
Uomomagnetico – Adboards
Xvs80 – Kits
THEARSENAL – kits & minifaces
kvv_110 – kits
Fatih Cesur – kits
R.Boni & jovanu – kits and kit templates
Rabzyxor – Balls
KrysH – Flags and banners
DODO997 – Grass
FV.Erwin – Kits
Badrimus – Kits
Pepis21 – Kits
grazy0731 – kits
dinei – kits & Portuguese language translation.
vantastic20 – Kits
Robmar – Kits, db base for new teams & Polish language translation
Vishal – Kits
The Crew – kits
makispla – kits
nabo78 – Kits
nakatsu123 – kits
Celtian – kits
Mr NDH – kits
ZikaJeSrbin – Kits
kader74 – French language translation
Dreamz – Kits and Spanish language translation
Heggtor12 – German language translation
Deutsche Löwe – Kits
NeyMar86 – Kits
El-Torres BJ – Kits
Mateus Guedes – Kits
Shahab Shaterian – Kits
alex_10 – Boots
Mad Man – Bench Players Textures
——————————————
Special thanks to:

Scouser09 – Revolution Mod 13
thebaddie – Creation Studio 13
Rinaldo – DB Master, File Master, Rx3 Master, CM base
Rinaldo & Outsider87 – CM 13
AlPacinoPT -Tournament News pics Tutorial
Zico99 – Loading Screen and Background Tutorial
FifaMan017 – Sb base substitution texture
DOWNLOAD
Update V.1.0
– Fixed the next nationals formations because they crashed when playing with them: Mali, Bahamas, Bermuda, Suriname, Trinidad & Tobago, Curacao & Cyprus
– Fixed more kit numbers and fonts assignments!
– Updated players team numbers for some teams.
Update V.1.1
– Fixed the starting 11 formations for most of the teams.
– Added missing Captains and Free Kick takers for some teams.
– Update V.1.0 is already included in the 1.1 version!
Update V.1.2
– New Kits
– Several missing players added to teams.
– More lineups fixed.
– Some player stats fixed.
– Bench Players with realistic sweat suits added for default International teams.
– No more free kick bug, its been tested and confirmed as 100% fixed.
– Update 1.0 and 1.1 are included in this update!
You must regenerate after applying the update!
NOTE: You will need to start a new tournament after you apply this update!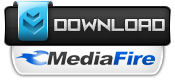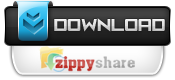 You must read the "READ ME" file to install the patch correctly!