We have many new details to share with you today!Lots of new features,screens,videos and many more have been released the past days!So sit back,relax and read the latest FIFA 13 news:

Firstly let's talk about the biggest feature/improvement of FIFA 13.The career mode!Now you will be able to Compete for club and country in an expanded Career Mode that now includes internationals.
Play for or manage your favorite national team, competing in friendlies, qualifiers and major international tournaments. Play as manager and secure an offer to coach any national team, with bigger decisions and more pressure. Compete as a player and prove yourself at the club level to attract national team attention and the call to play for your country.
At the club level, new Transfer logic adds a multitude of new factors that shape a player's true market value. Form, performance, and morale influence a player's base value to begin negotiations that now include counter offers, player and cash transactions, and squad roles. Player loans, Board interactions and mid-season manager firings add to the drama. Plus, unlock new features like Edit Player or Rematch in the EA SPORTS Football Club Catalogue.
Here is a full list of the new Career Mode features:
International Management 
As your reputation as a manager grows in Career Mode you will now be offered the chance to manage International teams in addition to the club side you are already playing with.
Your performance and manager reputation in Career Mode dictates the quality of the international offers you will receive.
Your nationality and the league you manage in will also effect the type of International offers you receive.
Rumours about interested nations will circulate in the press for some months before you actually receive a firm offer.
Squad selection will be a key part of your International management duties and deadlines for selections (one week prior to friendlies, one month prior to tournaments) have to be met.
International competitions will run in parallel with the club game meaning you could land a job in the middle of a qualifying campaign.
International management has it's own Career Mode "Hub" keeping your club and country separate.
In Match Live Score Updates
Whilst playing your Career Mode matches you'll now receive audio updates from other games being played in your league voiced by Alan Mcinally and Geoff Shreeves.
The live updates cover goal, red card and penalty incidents.
Example – Shreeves: "Goal at Anfield, Fulham's Clint Dempsey scores a brilliant freekick to make it 2-1, 73 minutes played" Tyler "Thanks Geoff"
You can select/de-select the matches you want to hear audio updates from prior to playing starting your match.
Player Stories 
Interaction with players is now more regular with instant feedback received based on managerial decisions.
Player Stories can now run for months in to Career Mode re-emerging if you go through a bad run of results or when you sell/buy a key player.
Specific Player Stories also occur when managing an International team, meaning you'll need to keep both club and country happy.
Fan stories will now make top news in the press based on team performance.
Be A Player 
Once you've chosen your player (VP or real) you receive a set of Season Objectives to complete from the manager. The type of player you choose (forward, midfielder, defender, etc) will shape these objectives.
As well as Season Objectives you'll also be asked to achieve objectives every four matches. This could include, goals, clean sheets, pass/tackle completion percentages, etc. The quality of opposition over these four games will decide the values you are asked to achieve.
If you are unhappy you now have the option to request a transfer, or request a loan to gain more match experience.
If you choose to play for a top club with a low rated VP you will not be a first team starter to begin with, you'll be loaned to gain experience first.
If fatigued or playing poorly the manager can now substitute your player.
Once your playing days are over can can opt to retire and take up management.
Classified Results 
After each Career Mode match you now receive a rundown of the classified results through in-game audio (think BBC Final Score)
League table updates are also fed back to you as well as any upcoming fixtures. These audio sequences happen less regularly than the classified results.
When this audio is running you can still browse all Career Mode menus and continue to the next game week.
Managers Office 
You can now view any available managerial positions via the Jobs Board, this allows you to change clubs mid season should you wish to.
Your manager now appears on the touchline in matches based on customisation options chosen at the start of Career Mode.
Transfer Negotiations 
The transfer system has been completely re-written for Career Mode in FIFA 13.
You can now offer player plus cash and player trade deals to the CPU.
When offering to loan players you can now set a future purchase price to sign the player permanently at the end of the loan period.
When the CPU makes an offer for one of your players you can now choose to "Counter Offer" to ask for more money. The CPU will then choose to accept, reject or make a counter offer of their own.
Contract negotiations now contain advice from your Chief Executive which act as a guide to what they think the club and player may want.
When offering contracts you can now choose a role for the player you're trying to sign eg Crucial Player, Important Player, Future Star. This expectation will effect whether a player chooses to join your club.
Prior to making a firm offer you can now make an Enquiry to find out whether a player is available and how much the club want for them.
You can now make offers for players directly from media stories by pressing the left stick.
A new Financial Strictness setting will limit the percentage of players sales that go back in to your transfer budget (chosen at the start of CM).
Breaking News
A new "Sky Sports" style overlay will now deliver breaking and top news to the Career Mode hub.
Edit Players
 You now have the ability to edit player appearance during your Career Mode seasons. This option can be unlocked via the new EASFC Catalogue.
User Interface 
You can now read news articles from the media pane whilst the game is advancing.
The first time you enter Career Mode menus a tutorial overlay appears to guide you through each panes function.
Thanks to FSB for the list!Here you read a full preview of the new career mode and bellow you can view some screens of the FIFA 13 Career Mode:
FIFA 13 will have a brand new mode called,Skill Games!Now you can learn or master the fundamental skills necessary to compete at FIFA 13 in a competitive and addictive new mode. Become a better player, faster, no matter what your skill level. Compete against yourself or friends in 32 mini-games, perfecting skills such as passing, dribbling, shooting, crossing and more. Hit targets, loft balls into cans and dribble through obstacle courses, collecting points and beating the clock as you progress through three levels to the Skills Challenge. You can also earn achievements, trophies, and XP while securing a global ranking and perfecting your skills.For a more complete preview please check out FSB's article and the screens down bellow:

GameInformer also released a detailed article with the new features!You can check it out here!
Yesterday the producer Santiago Jaramillo answered some questions on twitter regarding FIFA 13 and here are his answers:
– As a real or created player (VP), you can get called for your national team matches (friendlies, qualifications)
– There are 50 nations playable in career mode
– You can get fired at any time but you can get other job offers in mid-season.
– You can now go on loan and transfer your pro at any time.
– Many international tournaments will be available in career mode as the World Championships, European Championships, Confederations Cup,South American Cup, qualifying and friendly matches
– You can accept an offer to manage a national team in addition to manage your club. As Manager, you start with a club. then, depending on where it is and how you manage it, you'll get offers from national teams.
– You can now request additional transfer funds to your board but you must undertake to fulfill higher goals!
– Venezuela and Colombia are in FIFA 13
– Canada won't be in FIFA 13
– You can buy lots of things on the EASFC catalog with XP like: Re-match Option, change the appearance of players. All these things are unlockable for the entire game and not just the career mode
– You can choose the time of kickoff and we also added dynamic lighting in several stages so you will notice the difference
– Better and more varied cup celebrations
-You can't select the teams with which you want to play friendlies in pre-season.
For the PC version of FIFA 13 we have the next features confirmed:
Dual and triple display setups have been optimised.
Window Mode is back to help low performance systems and capturing.
FIFA 13 PC is feature identical to the PS3 and Xbox 360 versions.
Mouse and keyboard support is now available.
Click to man mark and mouse drag player runs have been added for offline modes.
For a better preview check this article.
In other news,we have the official french cover that features Messi and Real Madrid striker,Karim Benzema!Also other two new covers were released featuring O.Lyon and O.Marseille in their Ultimate Collectors Edition format: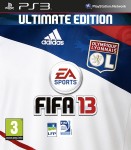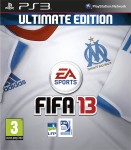 Credits to FIFAKulte for the covers!
After Valencia's partenership with EA Sports,another team has confirmed their partnership with the biggest video game company in the world!Tottenham Hotspur is officialy the 8th Premier League team to become an EA Sports partner!The other club partners are Arsenal, Aston Villa, Chelsea, Everton, Fulham, Newcastle, and Manchester City.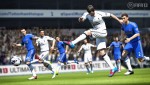 Another great news is that FIFA 13 has been oficially confirmed on PSVita by Sony!EA SPORTS FIFA Soccer 13 on PS Vita will give you the same physics-based, data driven technology that powers FIFA gameplay on PlayStation®3. You can take part in eight different game modes, including 11 vs. 11, Tournament Mode with over 50 real-world competitions, a full in-depth Career Mode, and head-to-head online. Innovations that utilize a rear touch pad and touchscreen create an intelligent and unique gameplay experience. Rear touch pad shooting delivers pin-point accuracy and removes the element of "hit and hope" from shooting and touchscreen passing opens up the field of play for more creative and precision passing.
In the next video, producer Jan Jarvis will show you how Kinnect works with FIFA 13:

The FIFA 13 iOS version also got new features and improvements like:
Graphics
Recently, FIFA 12 was optimized for IOS5, the new version will include better graphics with many details visible as the crowd, stadiums, players and weather.
Tactical changes
Now with two fingers you can slide horizontally to switch from offensive to defensive.
Button Skills
There will be a new button skill!The movements will be easier to perform. No need to press two times on the screen to make a U turn for example.
Changes of interfaces
Interfaces have undergone a facelift for display as training and part of the menu.
Automatic update
Users of the IOS version will benefit from automatic updates of player stats.
XP and Challenges
Earn points for cash XP EA SPORTS Football Club and realize the challenges as the console versions.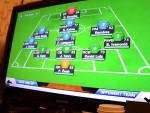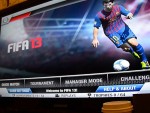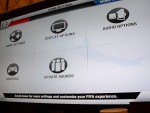 Source: FIFAGamersBlog
In the next screen you can view the FIFA 13 Menu: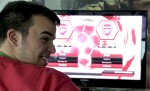 Source: EA Sports Spain
We end this long post with the second official soundtrack of FIFA 13: Passion Pit – I'll Be Alright

Cheers and stay tuned for more news!