It's time to show off your photoshop skills by making your own FIFA 15 cover! The top 3 covers that we will receive will get the following prizes:
1st Place: 100.000 Coins + TOTS Thiago Motta 85 (PC ONLY)
2nd Place: 50.000 Coins + TOTS Kampl 82 (PC ONLY)
3rd Place: 25.000 Coins + iMOTM Ruiz 82 (PC ONLY)
You can download the generic cover template here: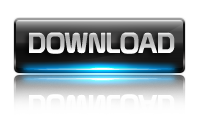 Note than you can modify every aspect of the generic cover (i.e change background, logo etc).

The covers will be judged in base of their artwork and creativity! So try your best and be original!
You can post a max of 3 different covers per user!
The contest will close next Sunday, July 27th, at 10 PM GMT and winners will be announced shortly after!

Remember to post covers made by you and not by others! You will be disqualified if you post works made by others!
To participate, POST YOUR COVER HERE!
—————————————————————————————————————————————————–
The contest has ended and bellow you have the winners:
1st Place: NoxRainbow



2nd Place: alperen141



3rd Place: xyrho_44

Congratulations to the winners!