Learning any sport and improving your skill set at that game can be very useful in life. When you connect with work colleagues or hope to meet friends in a new city, knowing how to play a universally popular sport is always helpful.
One of the most interesting ways that you can learn to play football is not necessarily to take a ball and start kicking it around. If you do have access to a nearby field or park where you can practice, then you're in luck. Those who don't have that opportunity can check out the FIFA World Cup in EA Sports FIFA 23.
The FIFA series of games have been released annually since the early '90s, and the most recent editions are possibly the most lifelike to date.
Below is an explanation of how you can learn more about the beautiful game, improve your tactical knowledge of football, and even get better at the fundamentals of the sport by playing FIFA on your computer, gaming console, or mobile device.
Understanding the rules
What many people find challenging about becoming passionate about football is learning the rules. They may be watching a game at a bar or with friends, and understand the basic premise of putting the ball in the net, but they don't comprehend the more subtle rules.
Why is a particular action a foul? How come one of the teams has earned a penalty? Why is the referee on the side holding up a flag to stop play?
The answers to these questions are easy to find, but you can often learn them quicker and more intuitively when you play the sport as a video game. Loading up the latest FIFA is all you need to do, as you can take part in a game against the CPU at an easy difficulty level.
As you go through a few games, you will begin to understand the rules. You will learn that if your player is standing ahead of the opposition defense when a ball is played, he or she is offside. You will also learn the difference between a clean tackle to win the ball and a foul.
Developing tactical awareness
Another way that FIFA is so beneficial when you're trying to improve your football skills is the way in which it can help you to understand the tactics of the sport. When you load up a game of FIFA, you can access a menu that lets you adjust your team's setup for the match.
Such a screen shows you the players participating in the starting lineup. Not only can you change your starters, but you can also even tweak the formation, depending on how many defenders, midfielders, and forwards you want in your team.
After a few weeks of playing FIFA, you can probably have tactical discussions with your friends who are passionate about the sport, simply from what you've picked up in the game.
Mimic what you see on the screen
The best part about playing FIFA is that you get a glimpse of how the real superstars of the sport use their superior speed and technique to win matches and create important moments.
FIFA is so realistic that you can easily copy the motions that players are engaging in when they pass a ball, make a tackle, take a shot, or attempt any other move in the game.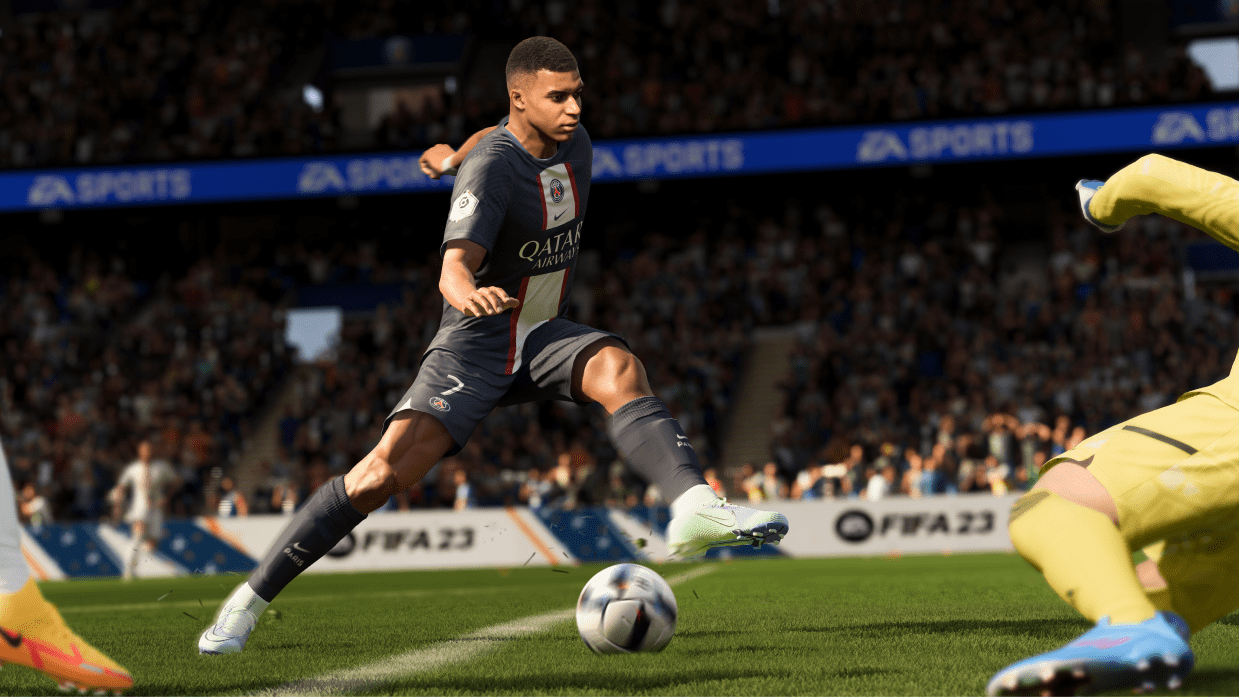 Whether you want to keep it simple and learn the fundamentals of passing and shooting, or you want to try trick plays and skill moves, you can learn them all through FIFA.
The beautiful game is even more enjoyable when you're good at the sport. While you will have to build up your physical fitness and endurance on the field, watching the sport and playing the FIFA video game will also stand you in good stead.
Enjoy the game at your own pace
Someone who is new to a sport should never feel they are under pressure to quickly learn everything possible about that game. Even if you are a relatively new fan of football, you should go at your own pace as you learn about the best teams and players, rules, tactics, coaches, and fundamentals of playing the game.
By understanding the game through a video game such as FIFA, which is popular with millions of football fans, you can become a much better viewer and player of the sport.