Fans of Football Manager can reel off long lists of players who were essential transfers on their best saves but didn't quite live up to the data in real life. Depending on your age, Ibrahima Bakayoko, Freddy Guarin and Lauri Dalla Valle will be names more likely to raise shrieks of delight among veteran gamers in Hartlepool than to be recognised in their literal hometowns. And while FIFA has largely avoided the same level of unfulfilled early promise by not modelling lower divisions in smaller countries, there have been players who have looked excellent on virtual grass, only to miss out on hitting the heights on the real stuff.
Which players would have had you sprinting to find a site at casinononaams.casino and place your life savings on them winning a Golden Boot within the year, only to miss their mark? Everyone will have their own answer to that question, but there are som names that will have thousands of players ruefully nodding and remembering past games. Below are a few examples of players who may even have been perfectly decent, but didn't match their FIFA superstar status.
Aiden McGeady
Part of the Sunderland squad that just gained promotion back to the Championship, McGeady will be remembered somewhat fondly by Wearside football fans. He'll be remembered more fondly by people who played FIFA 12, in which he appeared for Spartak Moscow and was a speedy dribble merchant who chipped in with plenty of goals. In truth, even in his early days at Celtic McGeady frustrated Hoops fans as much as he thrilled them. Brilliant on his day, McGeady's problem was that there weren't enough of those days; he could run well with the ball, but endlessly made poor decisions and, in the parlance, "lacked end product".
Gabriel Agbonlahor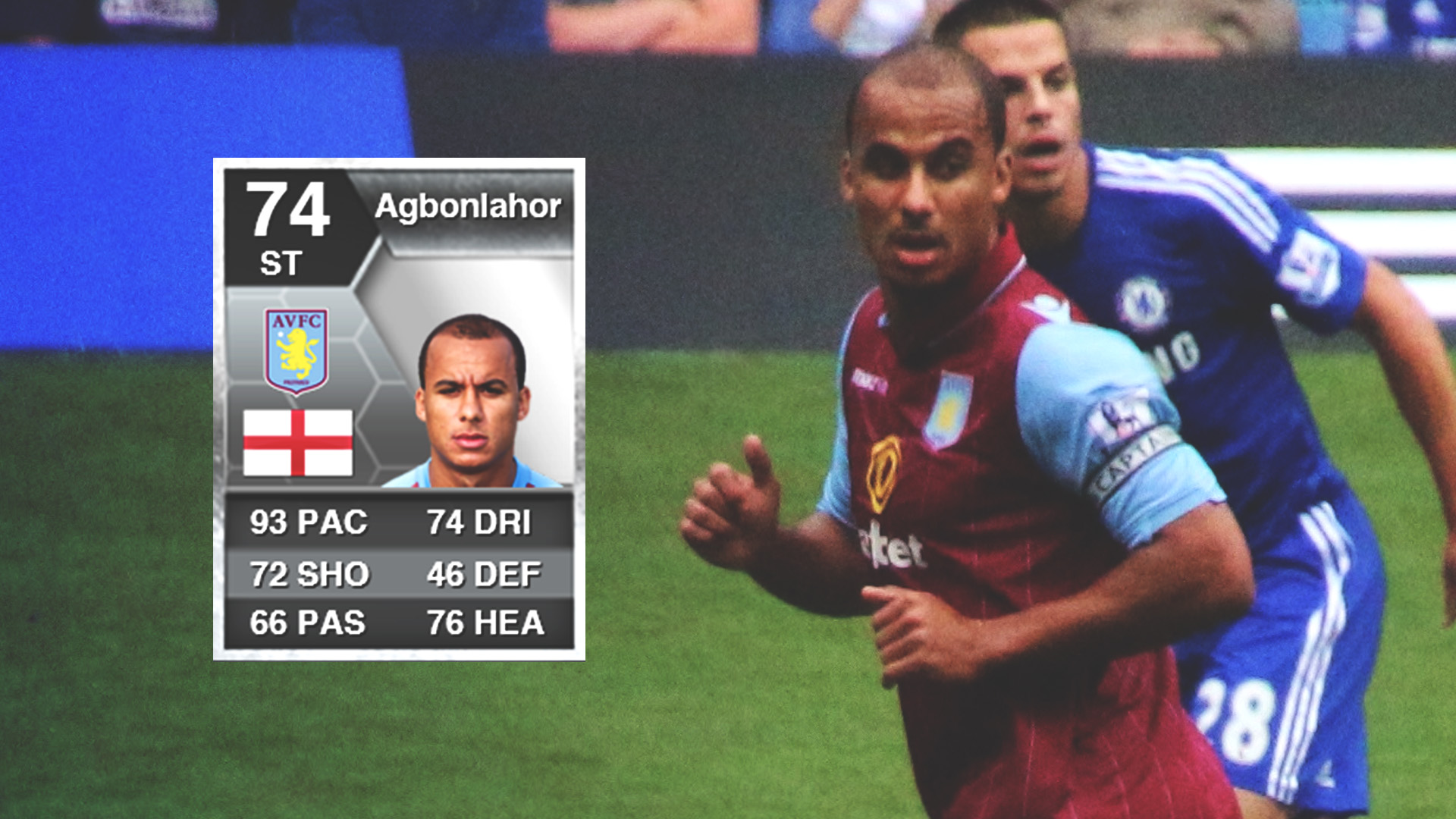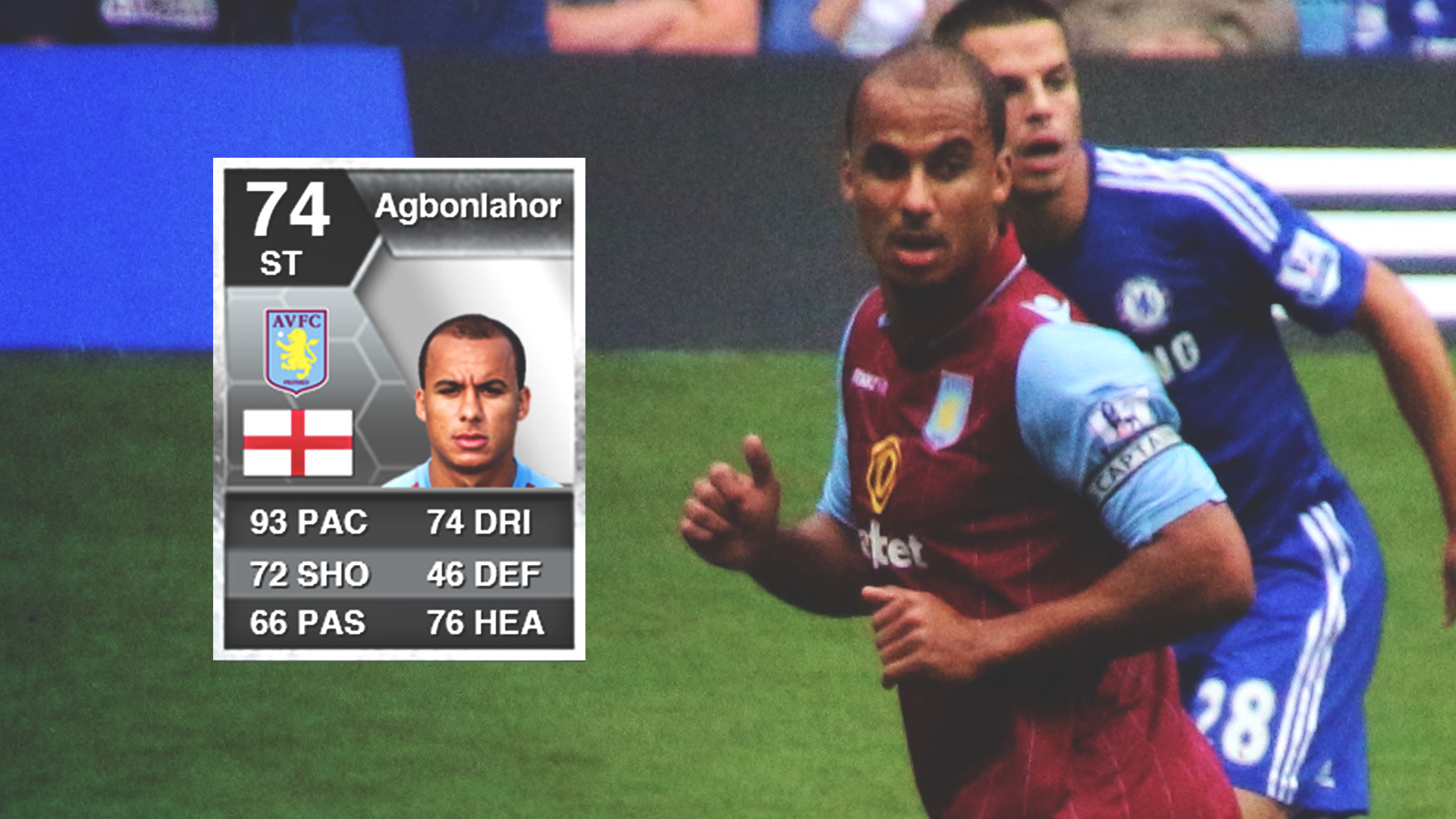 FIFA 13 players and Aston Villa fans will remember the days when Agbonlahor was an exciting prospect either out wide or through the middle. He had lightning pace and the ability to sear past unwitting centre backs on the way to yet another counter-attacking goal. He showed the same in flashes for a while on real-life pitches, and is still Villa's leading goalscorer in the Premier League. So why is he here? Because he retired from the game at 32 with a scoring record of just above one goal in every four matches, and never scored more than 13 league goals in a season, when his stats made him seem like the next Thierry Henry.
Bebé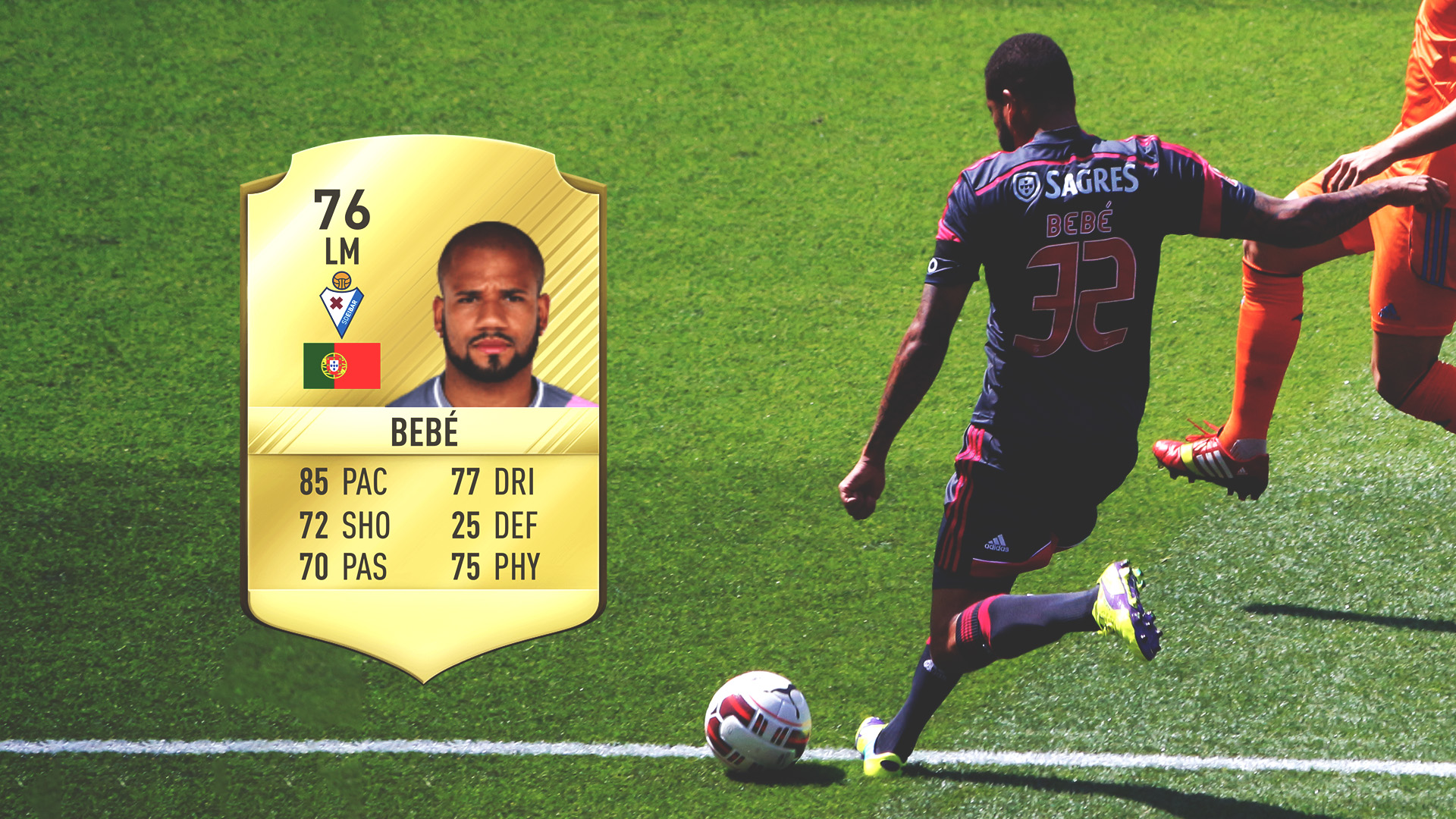 In multiple versions of the game, most notably FIFA 17, Bebé was an exceptionally solid winger who could supply killer passes, leave defenders for dead and score wondergoals. At lower levels of the real life game, he showed that – to use a cliche – he certainly had that in his locker. Alex Ferguson could maybe have done with prying open that locker during the attacker's loan-punctuated four year stint at Old Trafford. A total of seven appearances and two goals – as well as one police investigation for transfer irregularities – were the sum total of his Manchester United story.
Víctor Ibarbo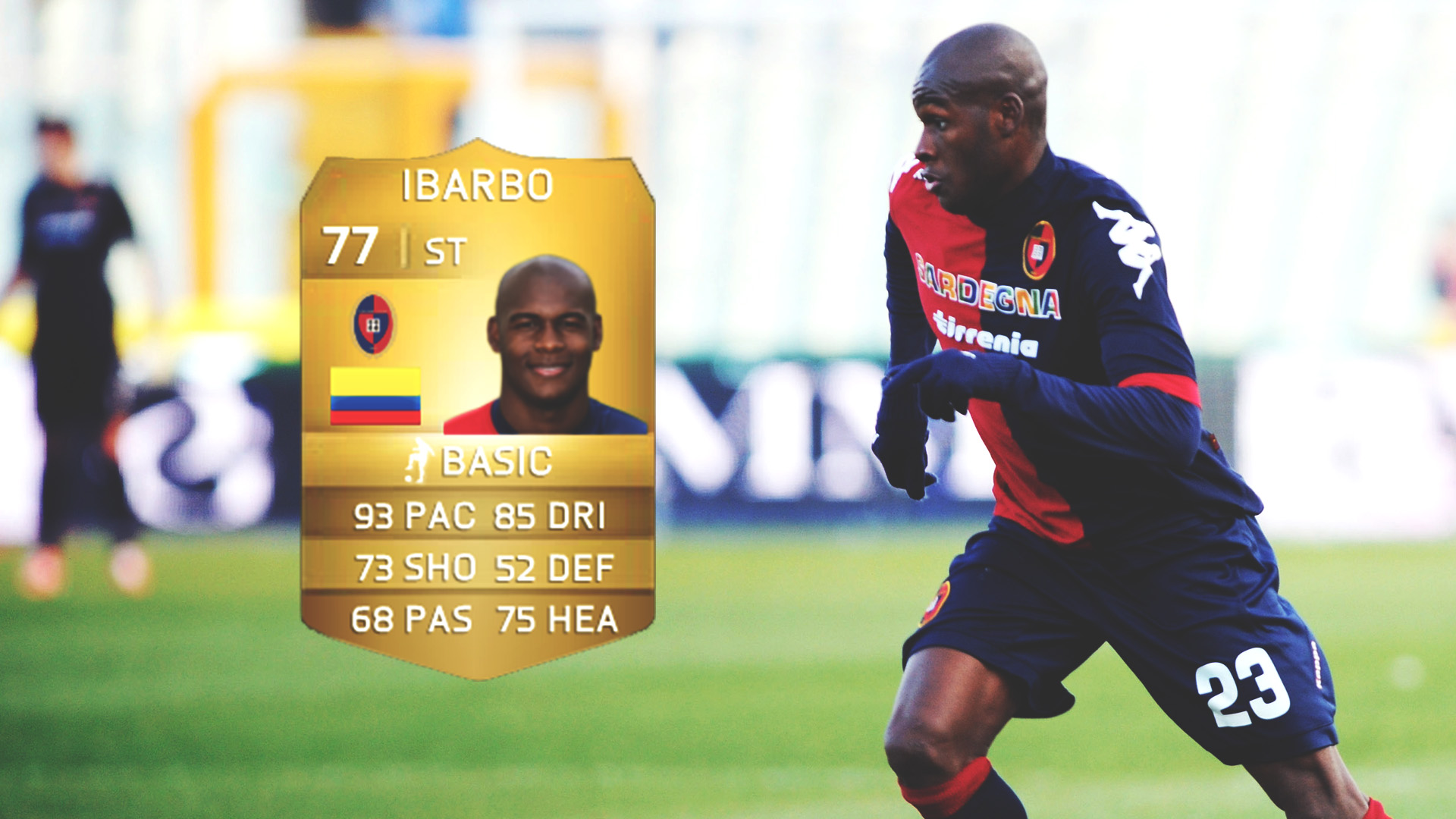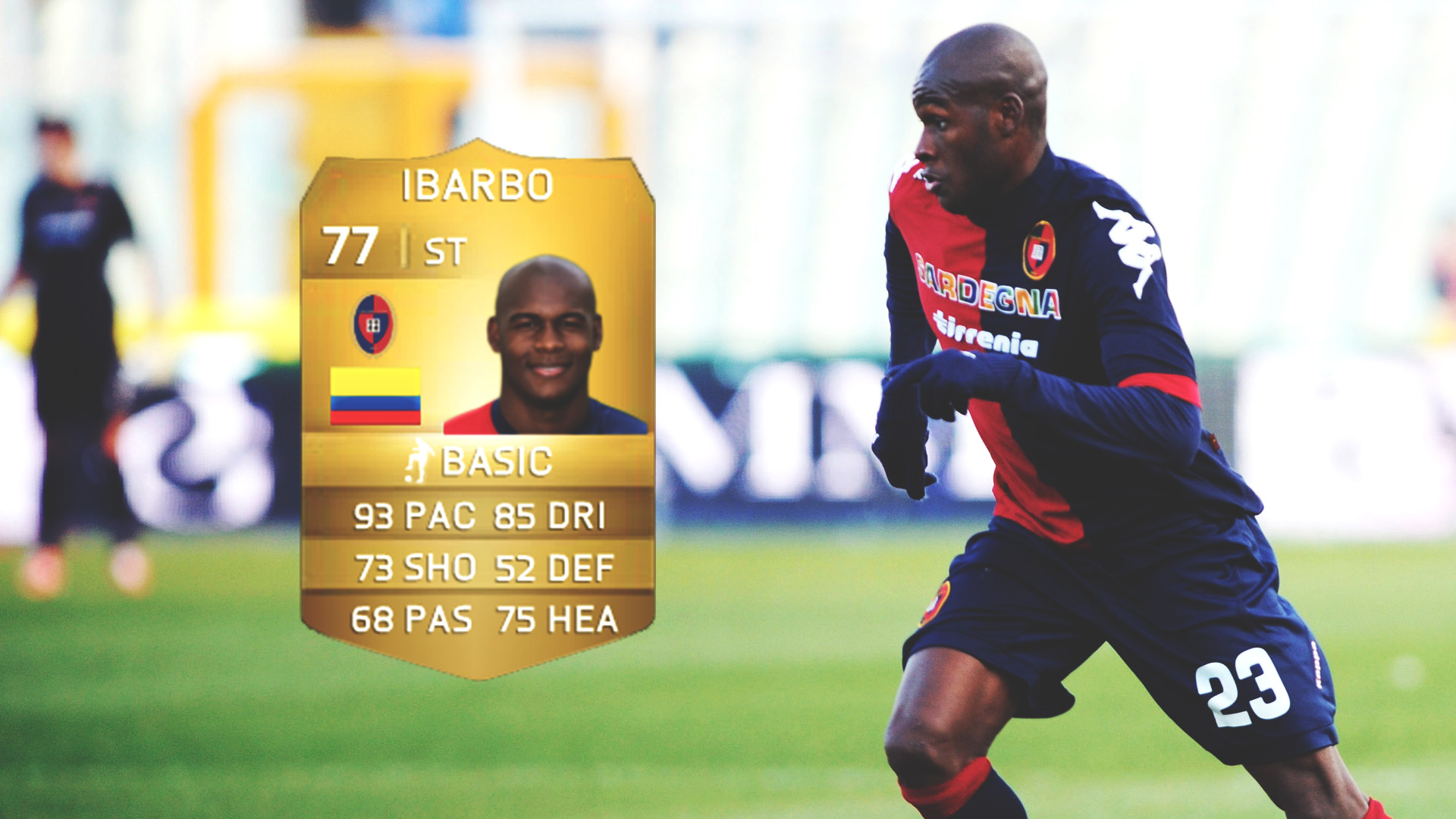 Who can forget this nightmarish player who terrorized players from FIFA 13 up to FIFA 16. Equipped with blazing pace, high dribbling attributes, high physicality and decent shooting that turned out to be better than Cristiano Ronaldo for whatever reason in-game. Ibarbo is the true definition of an OP player although his base OVR never went over 78 in FIFA. In real life, the Colombian forward didn't accomplished much playing most of his career for Cagliari in Serie A and having a stint at AS Roma in 2015 before moving to Atletico Nacional in 2016 and winning the Copa Libertadores. He currently plays for V-Varen Nagasaki in Japanese second league.
Alexander Esswein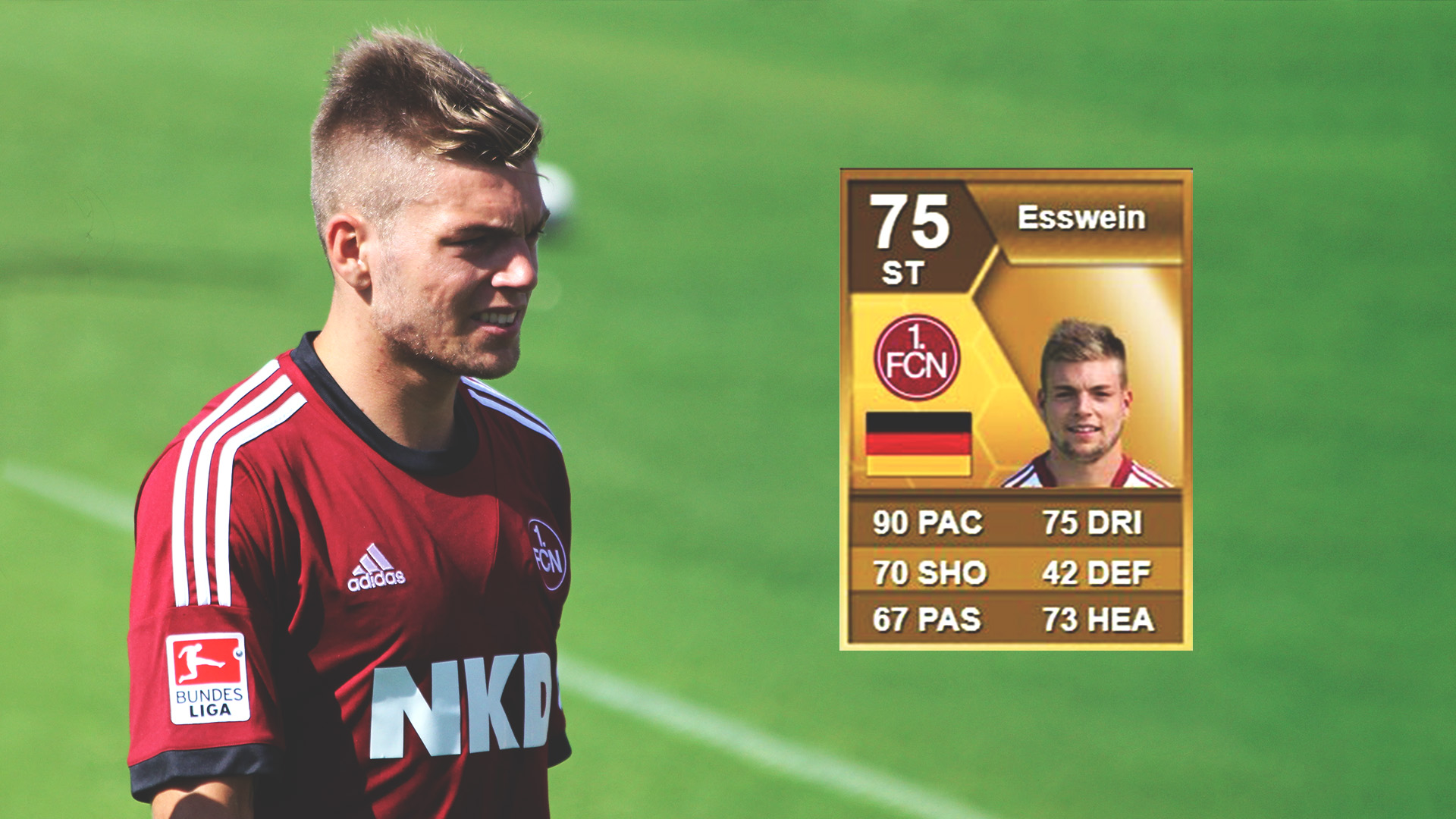 "The God of FIFA 13" might be responsible for thousands of broken controllers. He used to terrorize in-game defenders back in the day thanks to his insane pace and out of the world finishing. Esswein was another example of an OP player although his base rating never went over 75 but played like a 95 rated one. The German forward never managed to live up to its in-game FIFA character and struggled a lot as a player in real life. He currently plays for SV Sandhausen in 2.Bundesliga.